Dental Implants Near You
Health, function, and beauty are all necessary for a confident smile. Our dental implant service near you is designed to help you regain the confidence and comfort of a full, complete, happy smile.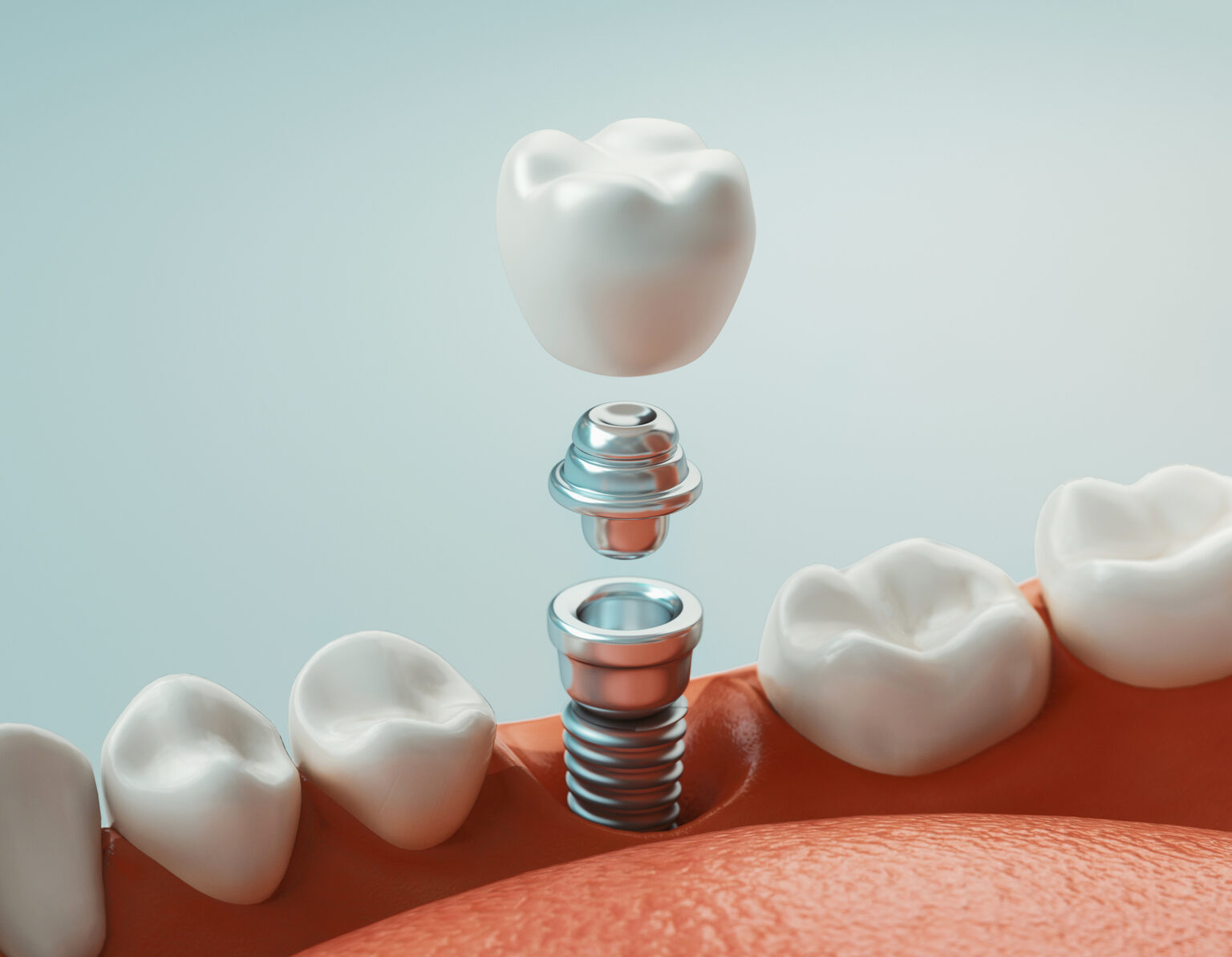 What Are Dental Implants?
Dental implants are the perfect solution for those who have lost their teeth and desire a long-lasting and natural-looking replacement. These implants are crafted from biocompatible materials such as pure titanium and are surgically placed into the jawbone to create a strong foundation for dental prosthetics like crowns, bridges, and dentures.
Thanks to their biocompatibility, dental implants fuse with the natural bone, creating a stable and permanent base for the replacement teeth. This means that dental implants offer a secure and stable fit while allowing for optimal functionality so you can eat, speak, and smile confidently.
Moreover, dental implants provide various benefits, including improved oral health, enhanced facial structure, and increased self-esteem. So, if you're looking for a long-term solution for missing teeth, dental implants are the way to go.
Reasons to Get Dental Implants
Tooth replacement: Dental implants are a great solution for replacing one or more missing teeth.
Oral function: Gain back your oral function with dental implants. They will allow you to chew, speak and smile confidently and pain-free.
Jawbone preservation: Implants stimulate the jawbone, preventing bone loss and maintaining facial structure. 
Aesthetics: Implants can give you an increased oral appearance, increasing your look.
Longevity: With proper care, implants can last upwards of a lifetime, making them a cost-effective replacement option for tooth replacement.
Dental Implant Process
At our SW Calgary dental clinic, our dental implant process will typically follow the following steps:
Consultation: Schedule a consultation with our dentist near you to evaluate your health, discuss your oral health goals, and determine if your dental implant is right for you. 
Treatment plan: Our SW Calgary team will create a personalized treatment plan, including the number of implants needed and the type of restoration.
Implant: The implant is surgically inserted into the jawbone during the procedure. Local anesthesia will be used for maximum comfort.
Monitoring phase: Over a period of many months, the implant fuses with the jawbone, providing a stable foundation.
Abutment Attachment: An abutment is attached to the implant, which will serve as the anchor point for your dental restoration.
Tooth placement: A custom-made dental crown, bridge, or denture is securely attached to the abutment, providing a natural-looking and functional replacement for your missing teeth.
Schedule a Visit with Us Today!
Dental implants offer a life-changing solution for those seeking a permanent, functional, and aesthetically pleasing smile. At our SW Calgary clinic, Beyond Dental, we are fully committed to helping you throughout your life with your smile. Contact us today to schedule a consultation and take your oral health to the next level with our quality dentist near you.